Production process
■1.Meeting
We have meetings with the clients about the products and the work process. It is the beginning of making a mold.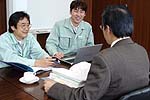 ■2.Design
We make full use of CAD/CAM and elaborate a die. CAM inputs processing data into a machine tool directly.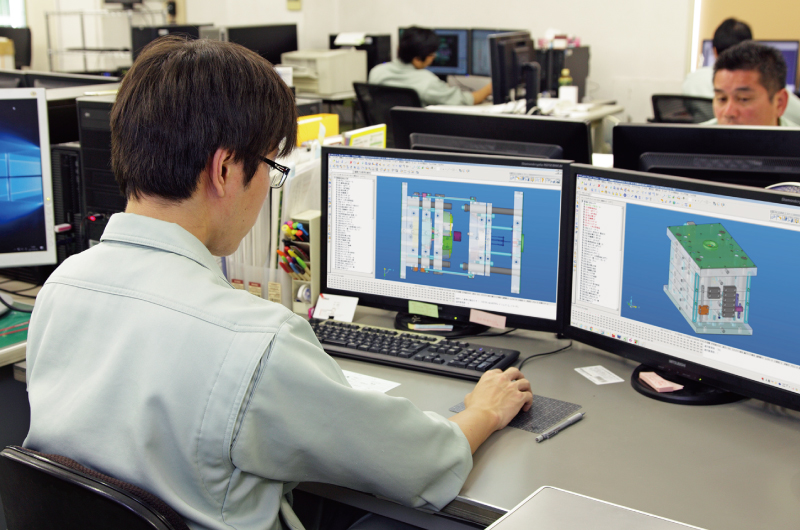 ■3.The making of materials
We serve necessary parts and process it. It is important as this is a basic of all the processes afterwards.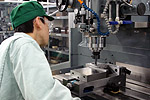 ■4.Wire, electric discharge, NC
「Cut・Sharpen・Carve」
We do the necessary processing for each part.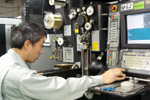 ■5.Polishing
The precision of the micron unit is required.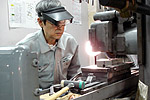 ■6.Measurement during the processing
We measure the dimensions several times during the processing to ensure they are accurate.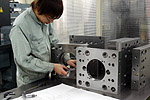 ■7.Polishing (Last process)
Polish (the last process) the mold parts by using a microscope. It is a very precision work process.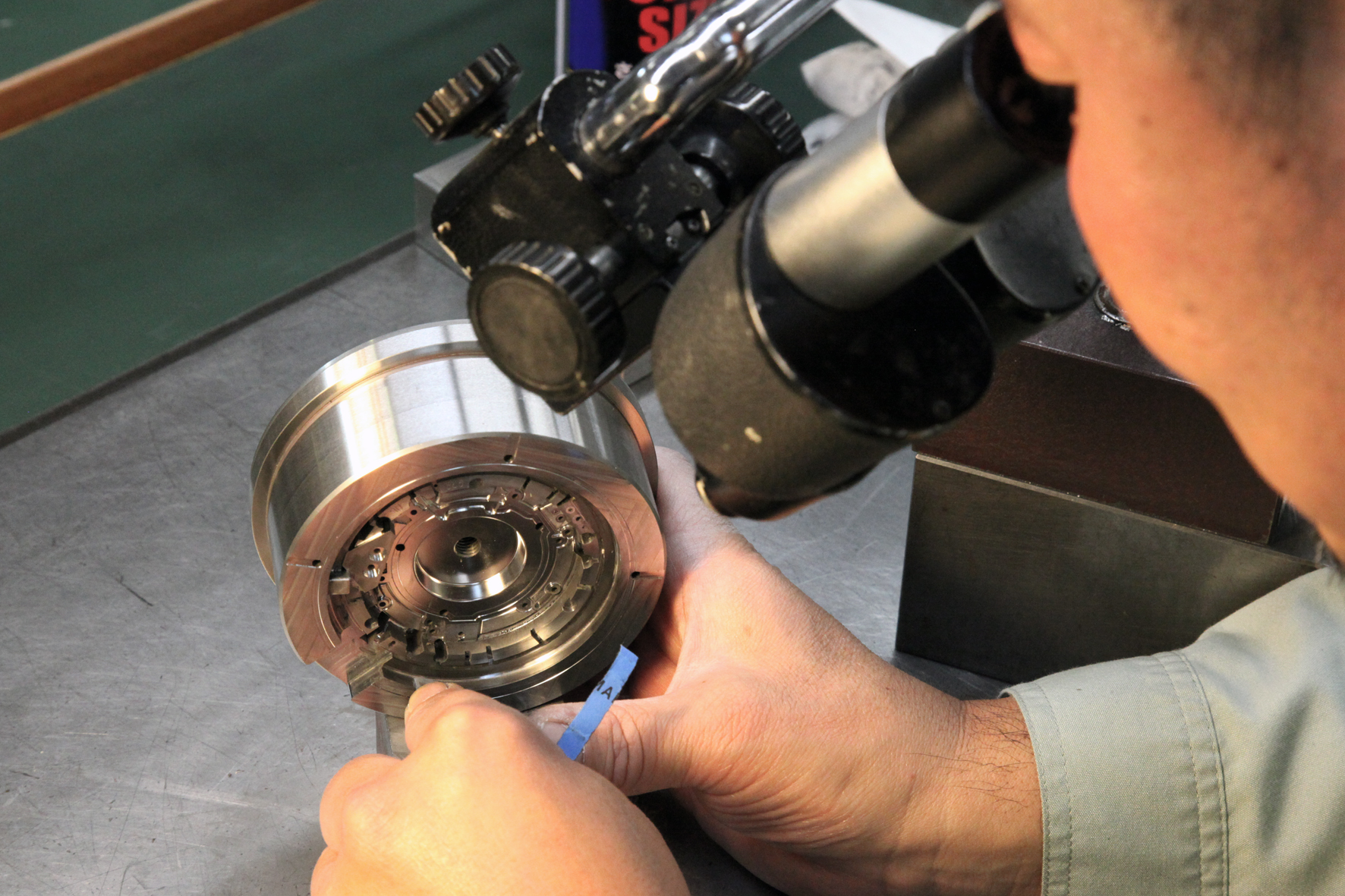 ■8.Assembling
Assembly the processed parts to finish the mold.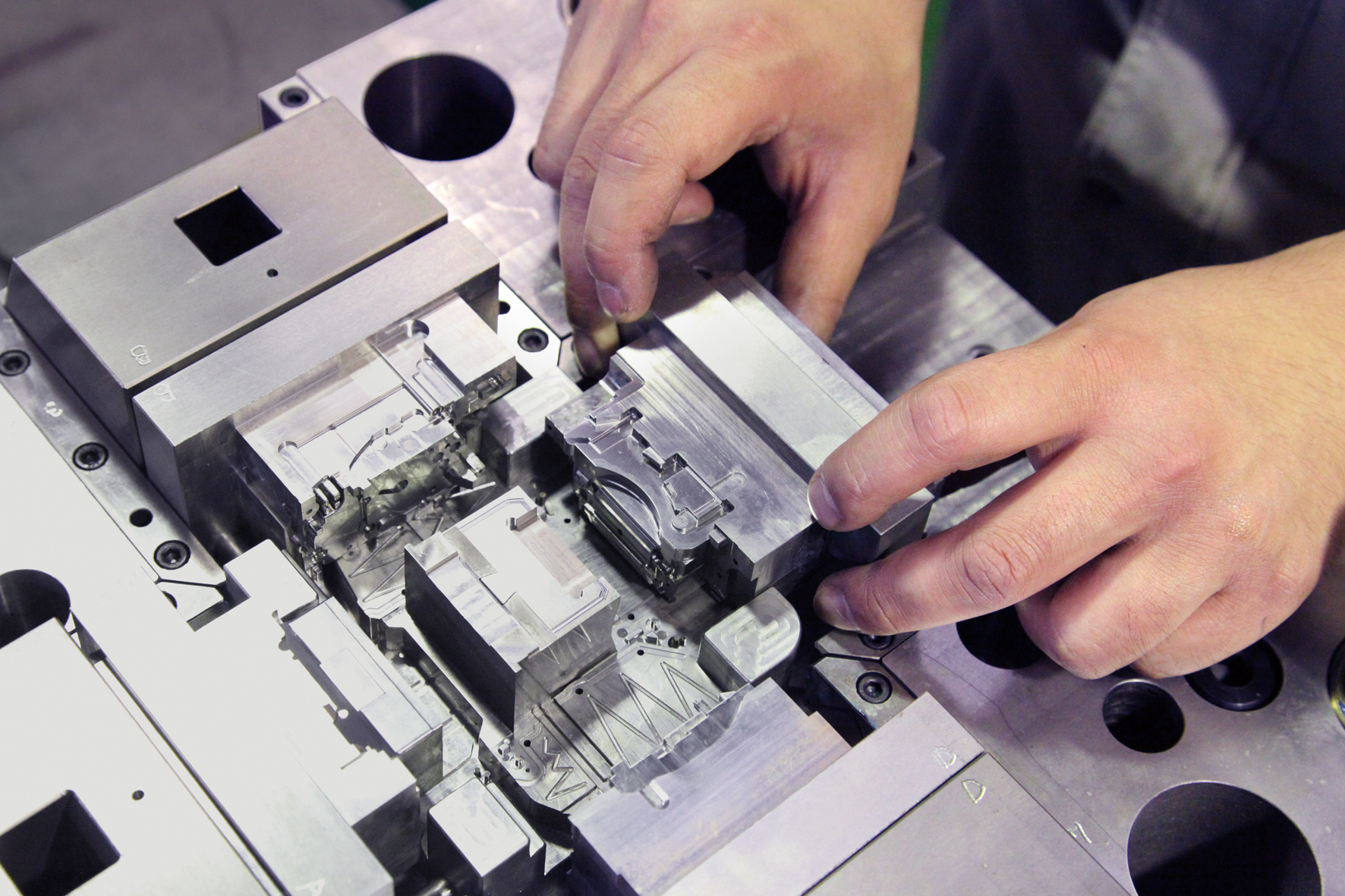 ■9.Test shot
We perform a test shot using a molding machine in our factory.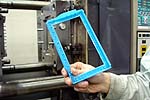 ■10.Measurement
We use the latest apparatus to measure the test-shots precisely to ensure their dimensions are correct.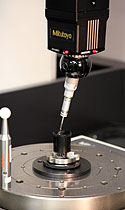 ■11.Delivery
The die which clears all check items, will be shipped. It will play an important role in the production of new products.